Modern Retractable Roofs & Conservatory Shading
Mr. Cover All's retractable pergola roof systems and horizontal shading provides optimal protection and, depending on design, are also available in a folded look. With perpendicular shading, you are perfectly protected from the sun, wind and prying eyes.
Optional side and front glazing, which protects from wind and rain without dimming the view, are also available, so you can enjoy your terrace even in poor weather. The corrosion-resistant aluminum roofing construction ensures rigidity and a motor installed as standard for ease of handling.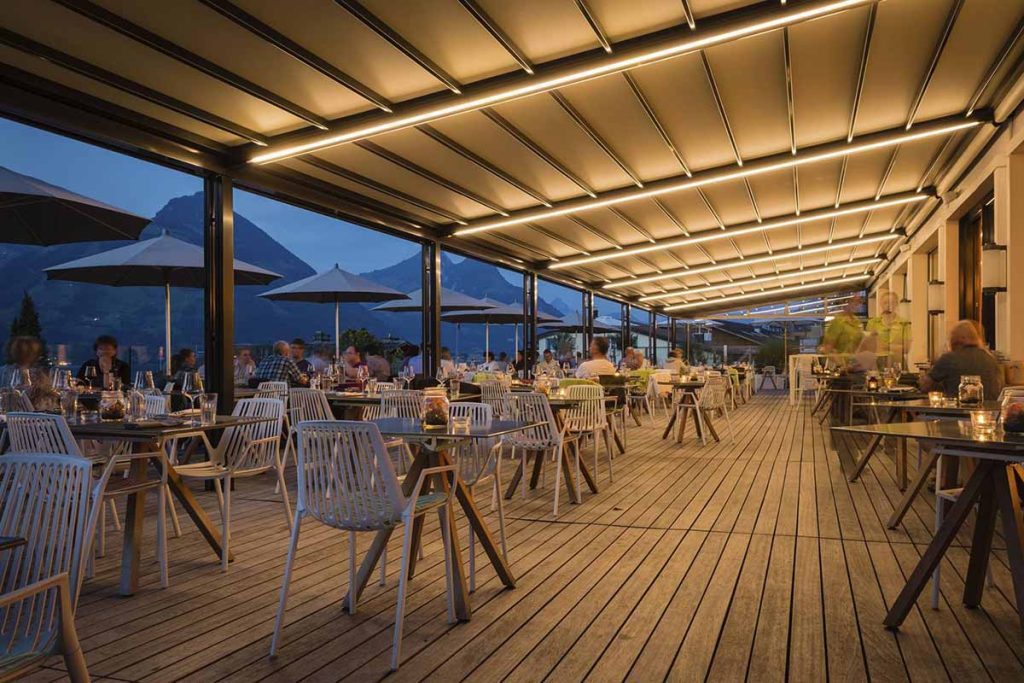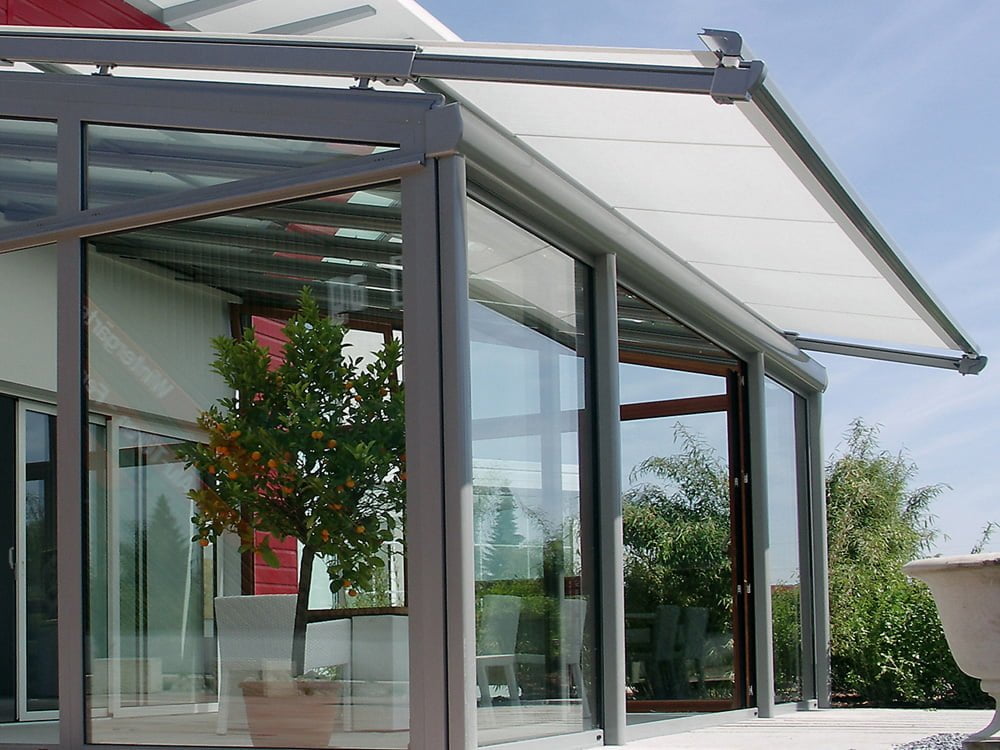 Control your environment with Retractable Roofs
Do you have a deck, patio, or other outdoor space? Do you sometimes wish it was covered and sometimes like it uncovered?
Retractable roofs are a great way to control your environment and create a versatile outdoor space. With retractable roofs, you have the flexibility to open or close the roof as needed, giving you complete control over the amount of sunlight, shade, and rain protection you want. These roofs are perfect for restaurants, hotels, or homes with outdoor entertainment areas, allowing you to create a comfortable and stylish environment that can be enjoyed year-round. Retractable roofs come in a variety of styles and sizes, so you can choose the perfect one to suit your needs and budget.
We are a family owned business known for quality and expertise. Our goal is to help you find the best solution for outdoor comfort through rain, wind and sunshine. Learn why we offer the best retractable roof systems and conservatory shading – request a consultation now.
Our Retractable Roofs & Conservatory Shading Products