Customizable, Luxury Pavilions & Louvered Roof Systems
Our louvered patio system is strong and versatile, a great patio roof addition to any outdoor space. The louvers are neutrally versatile to integrate flawlessly into any architectural style, such as gable roofs, bay windows, doors, or angled roofs and walls. With MCA, you can outfit your roof with side retractable screens or sunshades to really create a outdoor living space for any season!
Interested in upgrading your home to include a sun structure? Just fill out our retractable roof quote form below and identify which product you are interested in. It's that easy!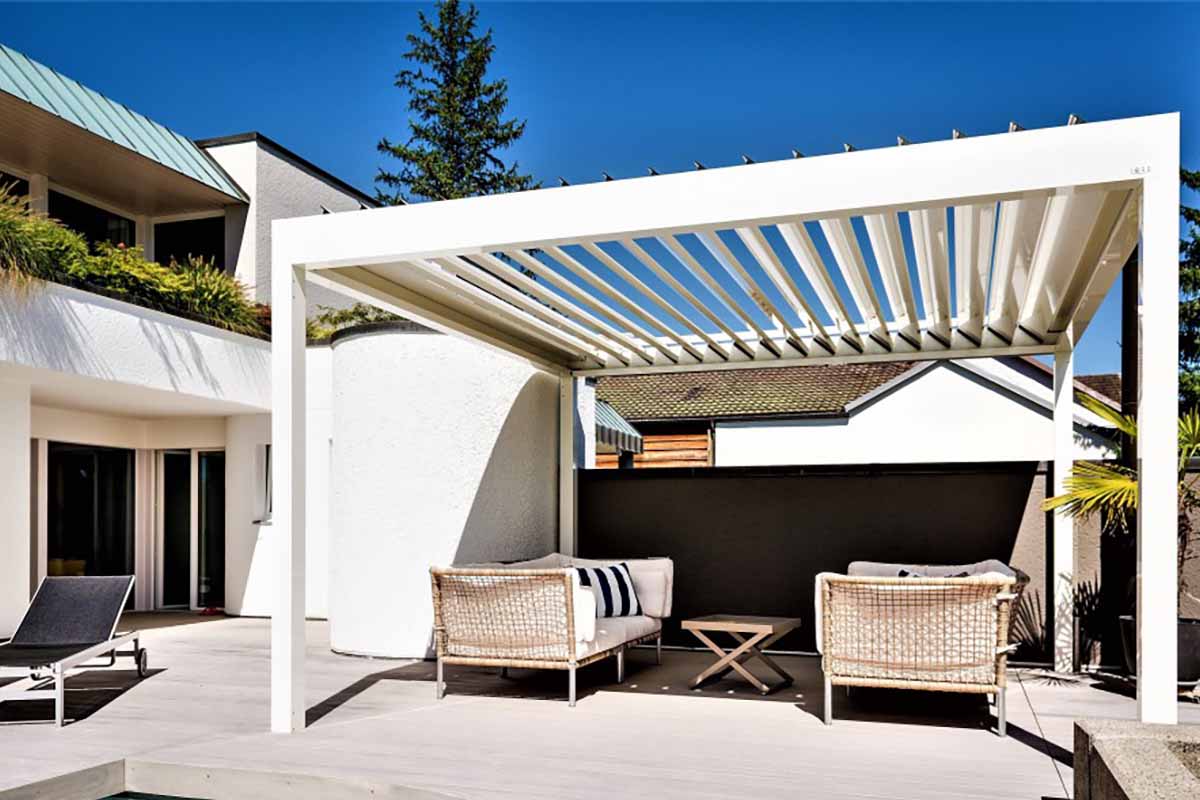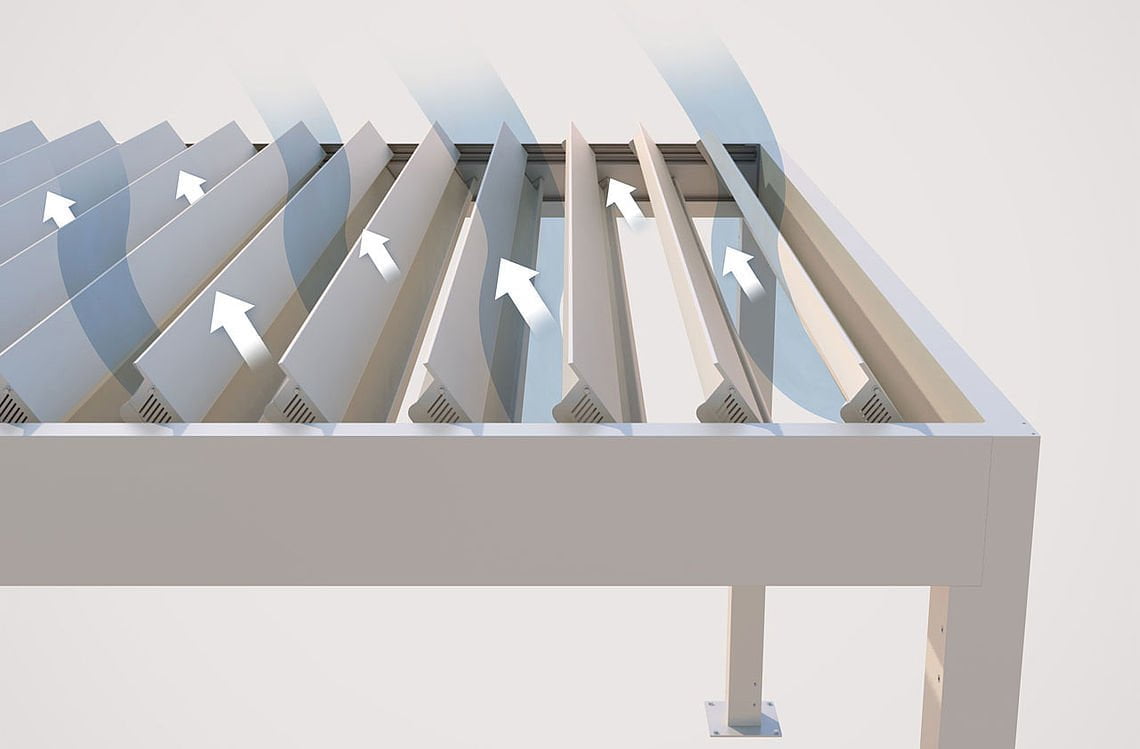 ADD ELEGANCE & FUNCTIONALITY TO YOUR OUTDOOR SPACE
If you want your outdoor space to make a statement, then the elegantly integrated pergola is for you. Each of our pergolas are custom-made and have the option of including a number of upgrades like LED lighting, side shading or aluminum flooring, or sliding glazing.
The pergolas can be installed seamlessly onto your home, or as a free-standing structure anywhere on your property. Colour-matched to perfection, the pergola is available as a hard-top louvered roof, or as a weather-proof integrated folding awning system, giving you the ability to transform your patio or pavilion at the touch of a button.
Our Pavilions & Louvered Roof Systems Products