Discover What Makes Our Patio Deck Covers the Best
At Mr. Cover All, our goal is to help all of our customers enjoy their outdoor properties with patio deck covers all over beautiful Vancouver, BC. Our family-owned business offers the largest assortment of patio cover products from the best vendors in the industry. All of our staff members are friendly, and truly believe in providing first-rate customer service.
Our patio cover team has extensive knowledge of the patio cover products and the accessories we offer, and our installation team is amazing at bringing it all together. Engineered to meet or exceed all building codes across North America, our patio deck covers are built to last and resist corrosion.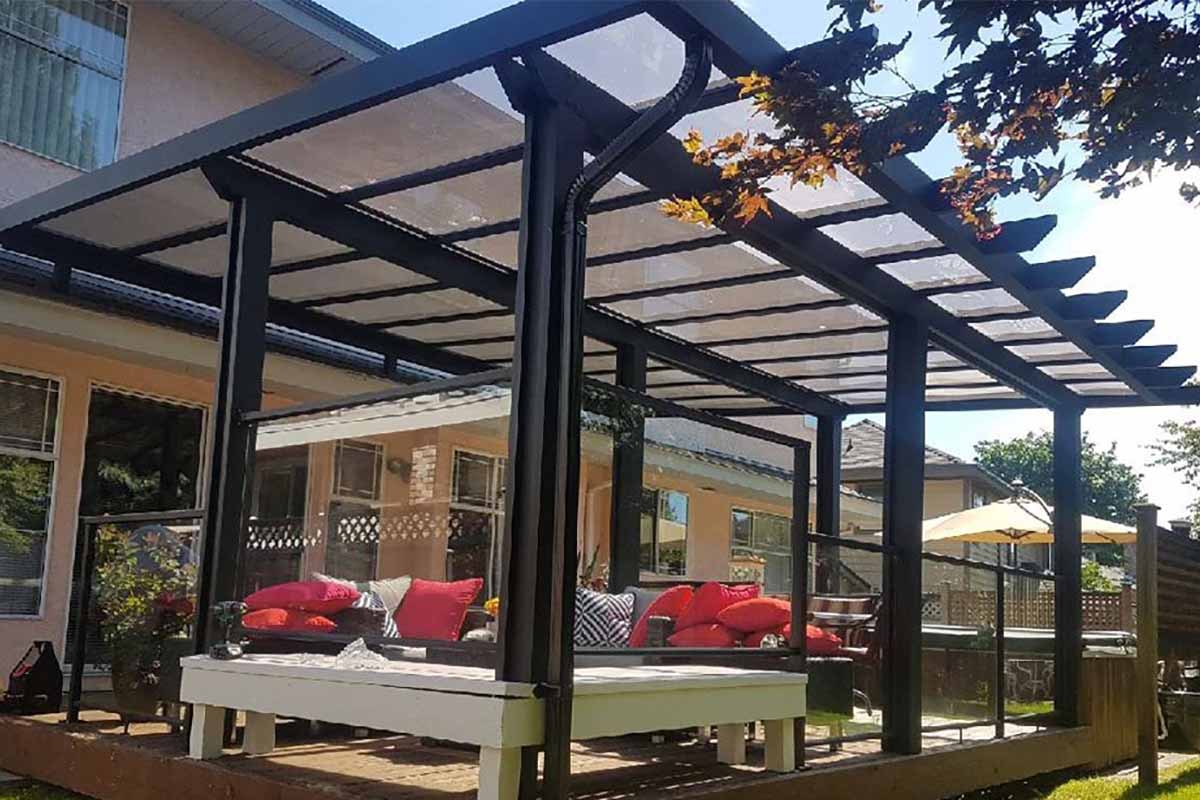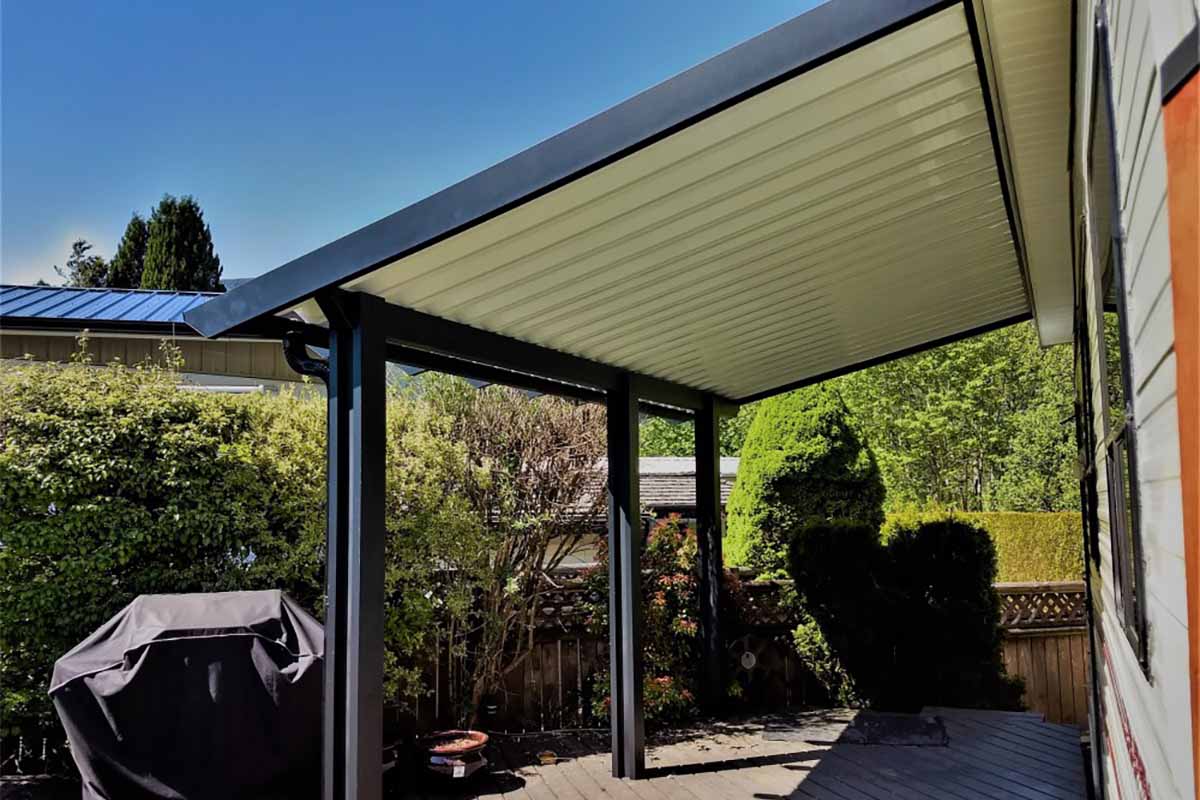 Get the Most Out of Your Patio Cover
We are highly-experienced specialists when it comes to designing and installing glass, acrylic, or aluminum patio covers. When you get Mr. Cover All to set up your outdoor deck covers, you know that you won't have to worry about unexpected problems. Our deck covers are custom designed by Mr. Cover All, and manufactured by our partners to your unique specifications. Every patio cover is specifically engineered for use on different styles of residential homes, commercial buildings and businesses. In addition to being a functional outdoor shelter, a patio cover adds an entirely new dimension to your outdoor living space for year round enjoyment.
Features of our deck covers:
Low maintenance patio deck covers
Durable aluminum casing made from airplane grade materials
Smooth style fascias for a finished look that can be color matched to your existing fascia board for a seamless, uniform look
Various sizes of I-Beams and Posts to accomplish different types of designs
Installation of your patio cover almost anywhere
Skylights of various types, styles and materials are available for all of our covers.
Patio cover consultation and installation included
Mr. Cover All's Patio Covers Are Built to Last
With custom engineered patio cover designs and a variety of colours to choose from, our glass, acrylic, and aluminum patio covers are meant to showcase your home's outdoor living space. Your patio cover system will be properly engineered, and our professional patio cover installation team makes sure your patio cover vision comes to life. All of our deck covers are manufactured in Canada, and have Canadian snow loads in mind.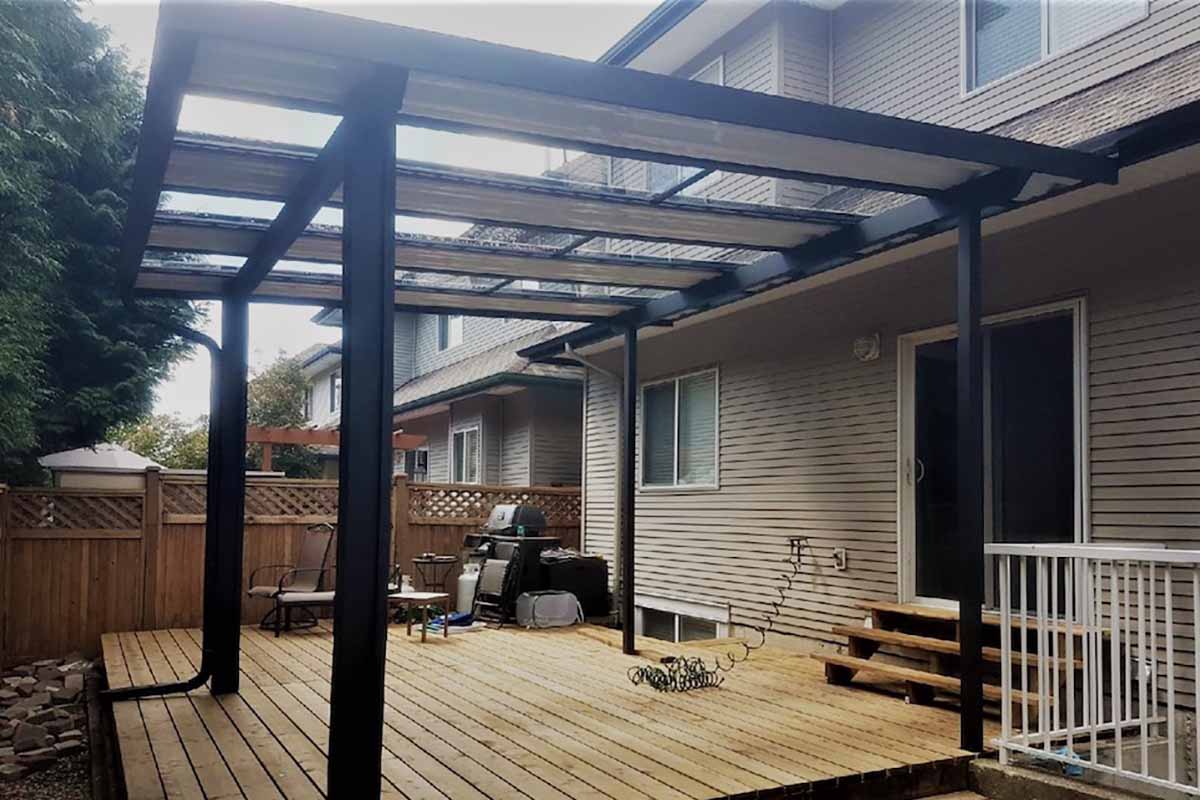 If you want the most knowledge, best price, widest assortment, and best install, then give us a call or request a quote. We are excited to work with you.