Pavilions & Louvered Roof Systems
Stay ahead of changing weather conditions with the touch of a button.
Our louvered patio system is strong and versatile, a great patio roof addition to any outdoor space. The louvers are neutrally versatile to integrate flawlessly into any architectural style, such as gable roofs, bay windows, doors, or angled roofs and walls. With MCA, you can outfit your roof with side retractable screens or sunshades to really create a outdoor living space for any season!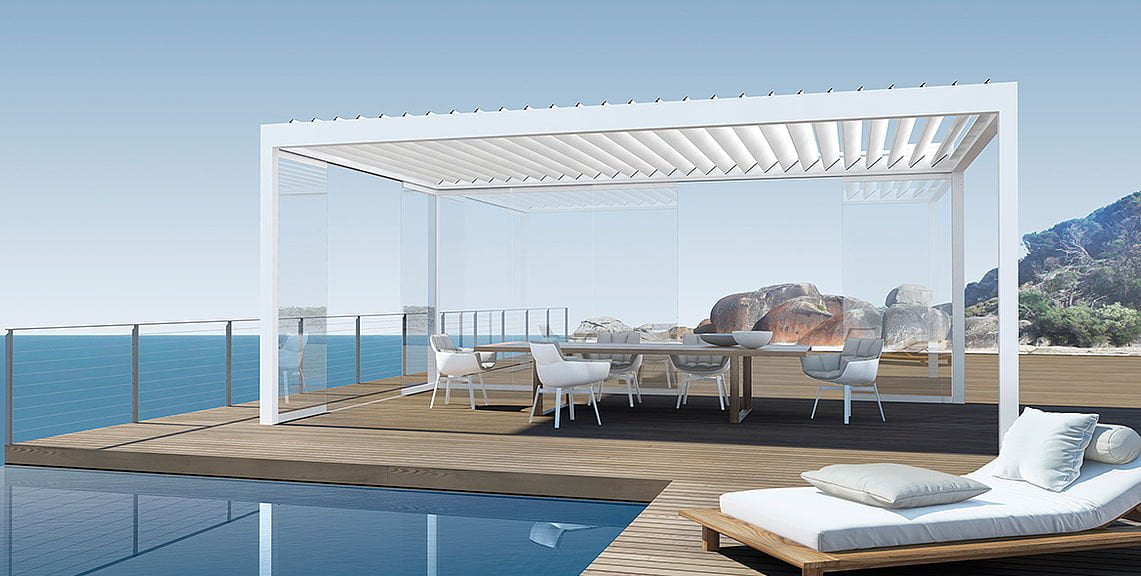 Custom-Made Pergolas
If you want your outdoor space to make a statement, then the elegantly integrated pergola is for you. Each of our pergolas are custom-made and have the option of including a number of upgrades like LED lighting, side shading or aluminum flooring, or sliding glazing.
Transform Your Patio With a Louvered Roof Patio Cover
The pergolas can be installed seamlessly onto your home, or as a free-standing structure anywhere on your property. Colour-matched to perfection, the pergola is available as a hard-top louvered roof, or as a weather-proof integrated folding awning system, giving you the ability to transform your patio or pavilion at the touch of a button.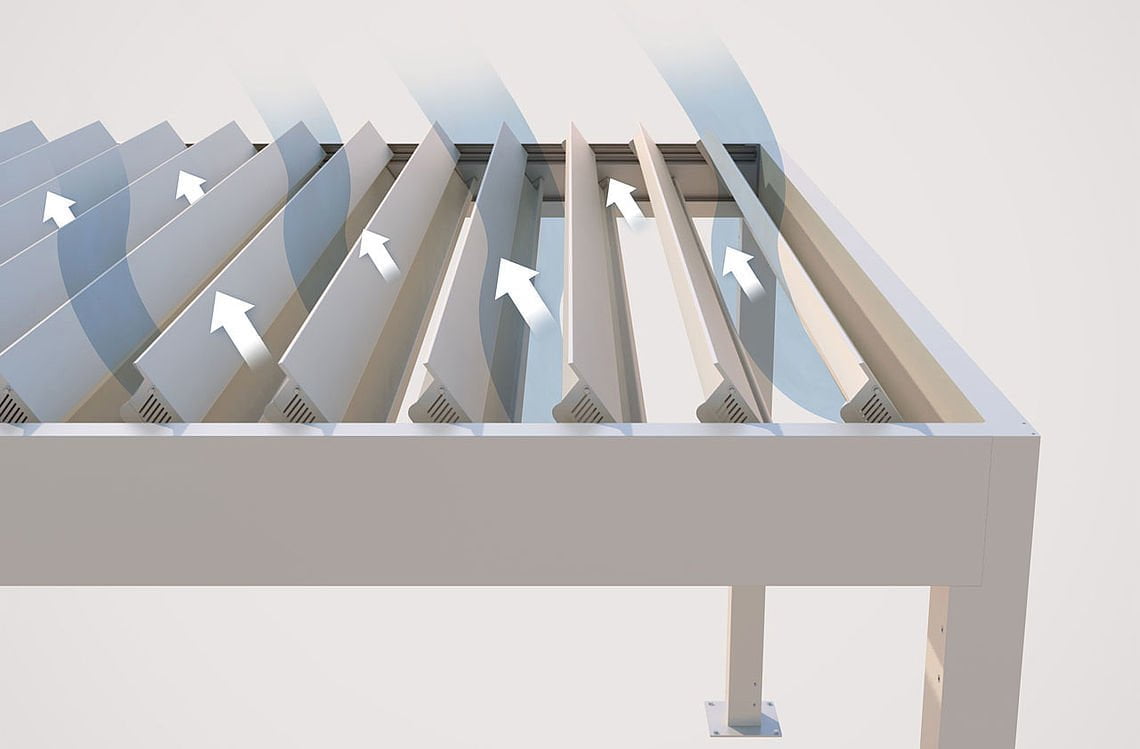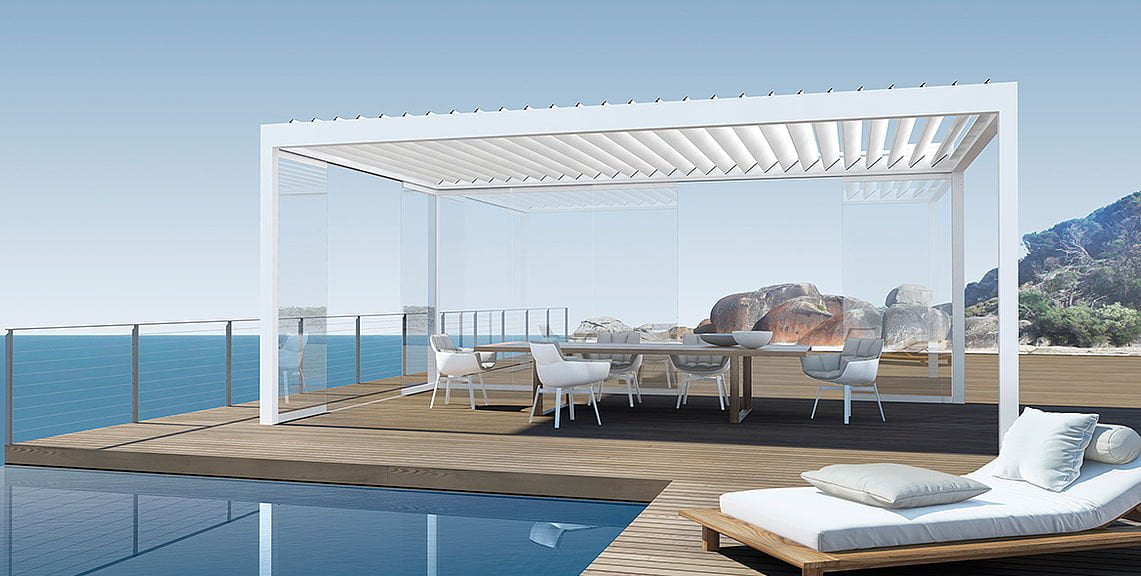 Add Elegance & Functionality to Your Outdoor Space
Interested in upgrading your home to include a sun structure? Just fill out our retractable roof quote form below and identify which product you are interested in. It's that easy!
Product Details

Features of the Pergola & Pavilion

Continuous cubic frame of slat construction made of dimensionally stable aluminum supported by 4 profiled supports for lasting durability
Lamella canopy with lamellas that can swivel to a maximum of 115 degrees for optimal lighting and protect against rain when closed
Different foot bracket options
Frame can be free-standing or fastened to a structure (wall or ceiling mounting)
Integrated water drainage through the supports
Bio-climate effect when lamellas slightly opened that prevents heat build-up and promotes natural air circulation
Automated control with standard motor drive via a low-noise electric cylinder with mechanical limit stop
Foam mats in water channel prevent clogging
Wind resistance class 4 when extended or to 150 km/h when retracted
Withstands snow load of up to 110 kg/m2
Full glass sliding system SV1020 can be used for side glazing
Supports can be mountedin in the corners of of the frame profiles on flooring system SB4700

Options for Your Modular Pergola System

Integrated LED lighting (warm white colour temperature) for up to three lamellas, which can be switched on and off
Side / front shading
Diverse frame colors
Wide range of fabrics
What People Are Saying About Us
Read our clients' testimonials about their experience with Mr. Cover All.
Mrs. H. Stoffels
Yes, these products are the best things I ever installed. The aluminum roll shutters on the North West side keep my house much warmer and I feel much safer in the evenings with them down.