Vertical Retractable Patio Screens
Enjoy protection from the sun's harmful rays and keep out pesky insects with motorized retractable screens. Spanning up to 25 ft. wide and 20 ft. tall, virtually any opening can be accommodated with retractable screens.
Any type of establishment can benefit from our residential, commercial and recessed applications. Extruded and roll formed aluminum components and stainless steel fasteners ensure receiving the highest quality product. Insect, solar and privacy mesh along with a variety of popular colors make it easy to offer motorized units that are customized to fit all needs. The retractable screen rolls into a small, virtually unnoticeable housing when not in use and simply rolls down when you need protection.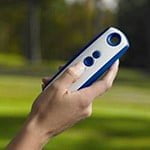 Intelligent Motor and Control
Product Details

All Rainier shade products feature time tested, dependable motors and controls manufactured by Somfy – The world leader in tubular motor technology.

We've found that homeowners who purchase a motorized screen system are more satisfied with their purchase than those who don't. Remote control technology makes using your retractable screen convenient, and you will be less likely to experience damage (for example, leaving it down in bad weather, or rolling up the fabric the wrong direction.)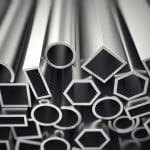 Heavy Gauge Aluminum & Stainless Steel Construction
Product Details

Crafted with stainless steel components and a double-galvanized roller tube, you won't have to worry about rusting or corrosion from the elements, ensuring years of trouble-free use.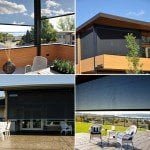 Custom Designed for Your Home
Product Details

Every Rainier power screen is built to order and custom tailored to fit your unique needs. Select from a wide variety of products and options to create your own unique design and shading system.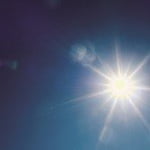 Reduces Heat & Glare from the Hot Afternoon Sun
Product Details

Cool your home naturally and decrease your reliance on traditional air conditioning! Research has shown that in many homes, exterior shading systems can reduce cooling costs by up to 60%. Additionally, by filtering out the majority of the sun's rays, you'll enjoy less annoying glare on your computer and television screens.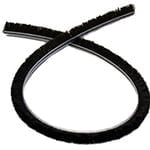 Built-In Retractable Screen Cleaning System
Product Details

The only system to use two brushes in the housing to clean the retractable screen during operation. This prevents dirt, debris, and critters from entering your home or nesting in the housing.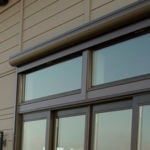 Maintenance-Free & Self-Storing
Product Details

Our retractable screens are easy to operate, maintenance free, and can be retracted back into inconspicuous housing for protected storage when not in use.
Special Features and Benefits
More Information

Insect Screen

A retractable insect screen offers the ultimate in insect protection, while at the same time stopping up to 65% of the sun's heat and glare. This fabric improves daytime privacy and offers excellent outward visibility, yet openness of the 20×30 mesh is small enough to keep out tiny insects.

Solar Shade

Solar Shade is a unique woven mesh that can block 75-90% of the sun's hot rays before they enter your windows, while also performing as an insect screen. This fabrics primary purpose is to reduce solar heat gain in the summer and reduce heat loss in the winter.

State-of-the-Art Technology

A whisper-quiet motor and an intelligent remote control. What more could you want?

Our screens come with a standard motor, so you don't have to manually raise or lower the retractable screen using a hand crank. We feature motors and controls.

We offer a variety of control options and can interface with existing home automation systems. We've found that homeowners who purchase a motorized screen system are more satisfied with their purchase than those who don't.

Remote control technology makes using your retractable screen convenient, and you will be less likely to experience damage (for example, being left down in bad weather, or rolling up the screen the wrong direction.)

Privacy Shade

Privacy Shade is the ultimate in shading protection by blocking up to 90% of the sun's heat and glare before it penetrates windows and doors. This fabric improves daytime privacy while offering outward visibility. Ideal for extremely hot windows, doors and porches.

Turns any outside area into a usable room: garages, patios, balconies, porches, gazebos, car ports or entry ways; also provides shading over windows
Provides shading from the sun's harmful UV rays and reduces television screen and computer monitor glare
Keeps out pesky insects
Reduces air conditioning expenses by as much as 60%
Enhances privacy but does not obstruct your view
Sizes available 4 ft. to 25 ft. wide, up to 20 ft. tall
Remote controlled for effortless operation
Commercial, residential and recessed designs
Variety of retractable screens types and colors

Wind Resistant

Our screens are designed to keep the screen mesh stable and allows for worry-free use of your retractable screen, even in high wind conditions.

The other guys will sell you a wind sensor to retract your screen in moderate wind. We decided to build a better product that can withstand the wind.

We've field tested our retractable screens in winds up to 75 miles per hour (for comparison's sake, the wind sensor's max setting is 28 mph!)

Product Specifications

Screen Width Ranges

4′ – 25′ (1/4″ increments)

Drop Span Ranges

3′ – 20′ (1/4″ ranges)

Frame Finish

Powder coated

Mounting Options

Wall, soffit, or recessed mount

Operation

Motorized with Somfy Altus motor

Electronics

Somfy electronics available

Fabric Options

Rainier, Ferrari, Twitchell

Warranty

Rainier components: 10 year limited warranty
Screen fabrics: 5-10 year warranty
Somfy motors and electronics: 5 year warranty
Retractable Screen Frame Powder Coat Colors
Screens are available in 11 standard frame colors: Black, White, Bright White, Tan, Brown, Desert Sand, Gray, Bronze, Navajo, Green, and Silver.
Every retractable screen is built to order with powder coating done in-house, resulting in a beautiful appliance-like finish that requires minimal maintenance.
**Please note: These are scanned images of real powder coat chips. However, due to variances in monitors, the colors displayed may not be 100% accurate.
Black
White
Bright White
Tan
Brown
Desert Sand
Gray
Bronze
Navajo
Silver
Green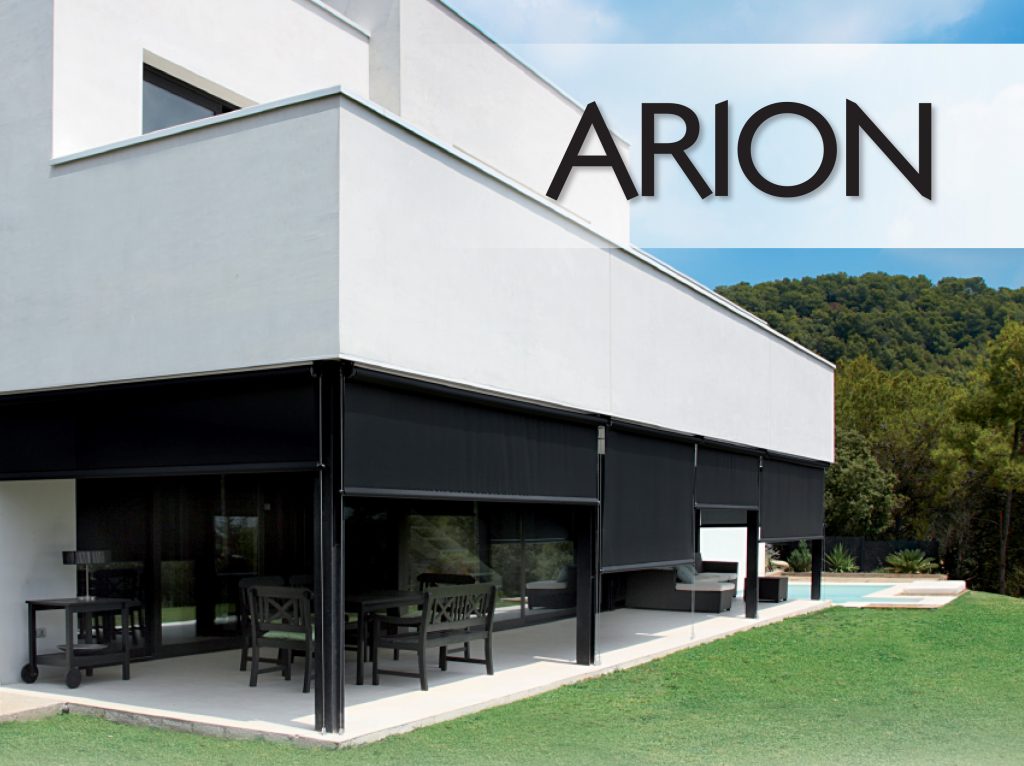 Arion Shading System
Luxury Screens for Large Spaces Indoor or Outdoor
Features of the Arion Oversized Roller Shade
Operation: Motor or Crank Operation
Options: Cable-Guided, Rod-Guided or Free-Hanging
All components made of aluminum
Contact us for more information on this NEW product!
What People Are Saying About Us
Read our clients' testimonials about their experience with Mr. Cover All.
Rose and Kelly Siemens
Very pleased with how it looks, the colors match very well with our home. It is very smooth moving in and out and covers exactly what we need it to. Great service!!
Mrs. H. Stoffels
Yes, these products are the best things I ever installed. The aluminum roll shutters on the North West side keep my house much warmer and I feel much safer in the evenings with them down.