Mr. Cover All's highly skilled team loves helping Lower Mainland residents create gorgeous spaces that combine the beauty of nature with the comfort of the indoors:
Burnaby
Chilliwack
Coquitlam
Surrey
Vancouver
With their sturdy columns and versatile roofs, pergolas are a great way to do it. We have tons of experience delighting customers, and we hope to do the same for you when we install a pergola or other premium outdoor product on your property:
Versatile Pergola With a Roof
There are a few different styles to choose from when it comes to roofs for pergolas. Some are composed of widely spaced slats that provide structure while letting you gaze at blue skies and starry nights. Many people choose that option because adding a fabric canopy on top for versatility is easy. You can select a static or retractable pergola canopy according to your preferences. Other pergolas have no ceiling gaps, resulting in a more traditional roof that blocks the elements without any fuss. However, that style does lack versatility compared to a pergola with a canopy.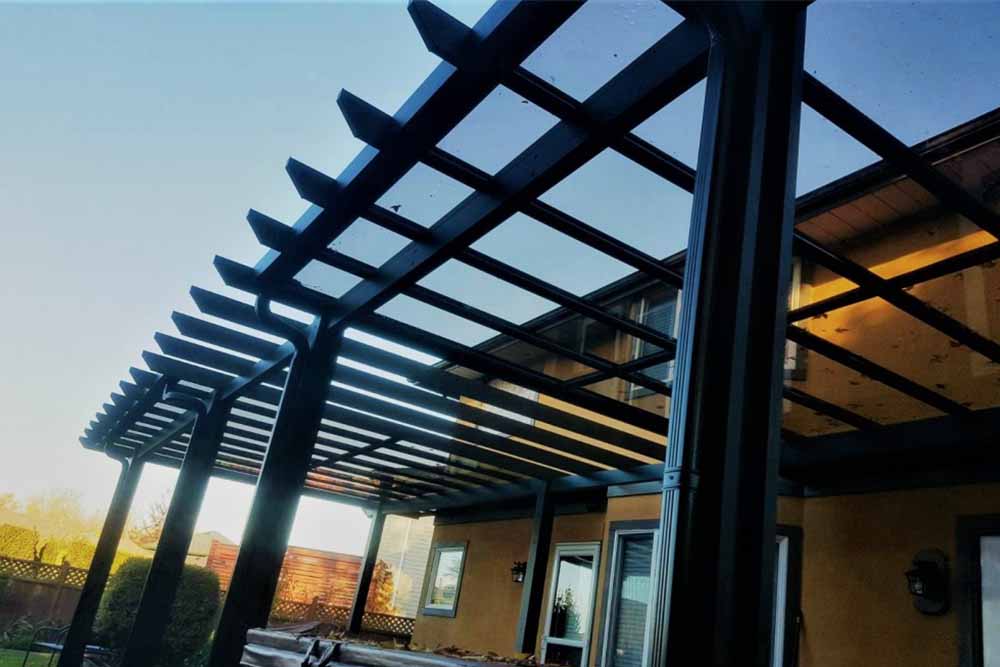 Placement: A Pergola on Your Deck or Elsewhere
Pergolas can go anywhere, but decks are a popular placement option. A deck is already a structure that blends indoors and outdoors. Adding a pergola on a deck extends indoor benefits by protecting your deck, furniture, and yourself from the elements. It contributes to a cozy atmosphere. Pergolas situated on lawns are also lovely; they create a sort of outdoor room completely separate from your home and are charming locations for dinner parties.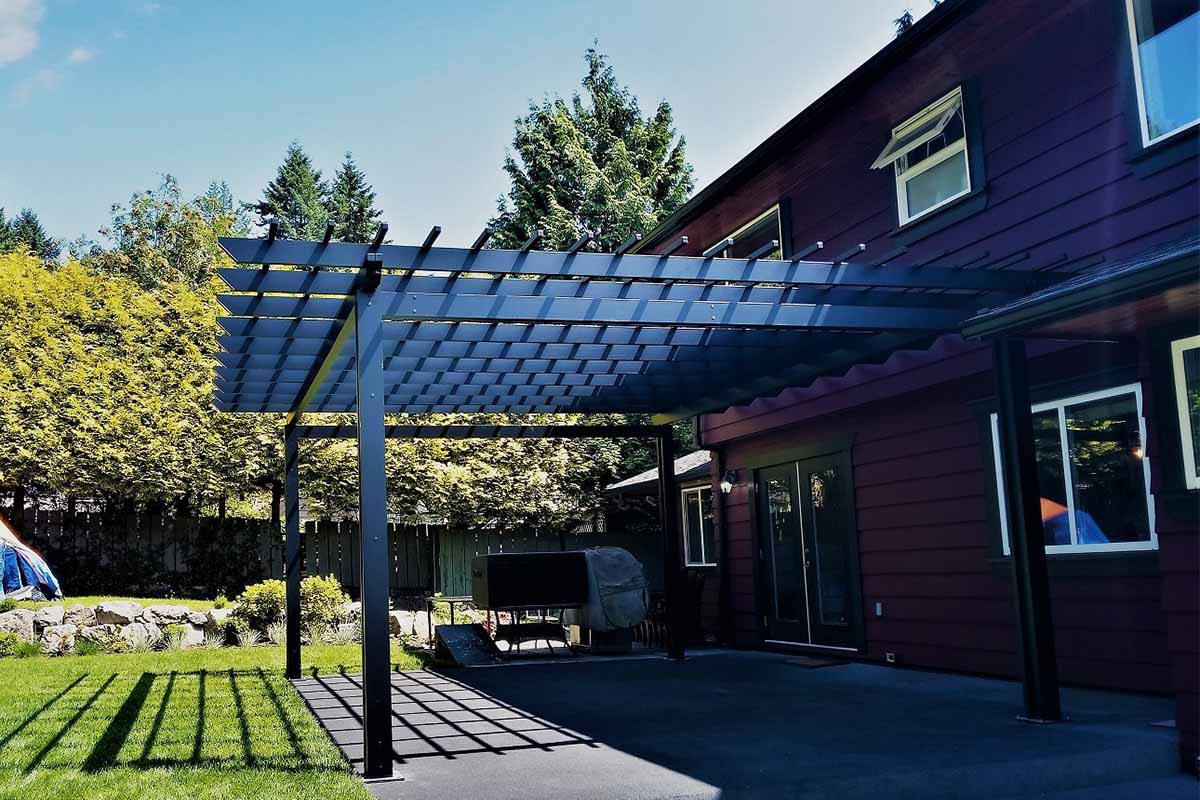 Pergola Shapes
Most pergolas are rectangular, but they don't have to be. Mr. Cover All is happy to customize your pergola to suit your exacting standards. For instance, we've created roofs with elegant, eye-catching curves. You can consult our experts to find out whether your vision is doable—and if anyone can do it, we can. Pergolas also come in a wide variety of sizes, ranging from tiny options as wide as standard doorways to large structures that span huge decks and patios.
Practical Pergolas
These structures don't just sit around looking pretty. They can also protect your property. Pergolas with canopies or solid roofs reduce a deck's exposure to the elements. Of course, the pergolas are still exposed, but repairing a pergola is much easier than redoing a deck. Besides, well-built pergolas made with top-notch materials stand up to all sorts of weather for years. Even canopies last quite a while as long as you use the right materials. That's not all, though. Pergolas can raise your home's value. If you choose to sell your home, there's no doubt that potential buyers will be charmed by this stylish addition.
Contact us to get your own lovely pergola!