If you're looking for a versatile cover for your outdoor space, a louvered roof is an excellent choice. Louvered roofs have horizontally slanted slats. All you have to do to open and close them is click a button. Of course, choosing the right people to install your roof is vital. As a family-owned and operated business, Mr. Cover All takes pride in offering excellent service and superb results. Our knowledgeable, skillful, and friendly staff will walk you through every step to create the style and comfort you deserve.
Practical Benefits of Picking a Louvered Patio Cover
Though many great patio cover options exist, these roofs offer additional benefits. You can open and close their horizontal slats in response to the situation and your preferences. At Mr. Cover All, we love helping people create comfortable transitional spaces between the indoors and outdoors. Your home isn't just what you find inside your walls—it's also the nature around you. The flexibility of louvered roofs lets you extend your indoor space even in the harshest weather. Your outdoor furniture will also thank you when your custom roof prevents wear and tear by protecting it from the elements.
Closing the slats lets you enjoy your outdoor space despite poor weather. In milder weather, opening the slats allows you to gaze at blue skies and starry nights. Your ability to fully rotate the slats means you can get them in the perfect position to handle rain or wind—no matter what direction it's coming from. Some roofs in this style shut as soon as they sense raindrops! On brighter days, 180 rotation gives you complete control over how much shade you want as the sun moves through the sky.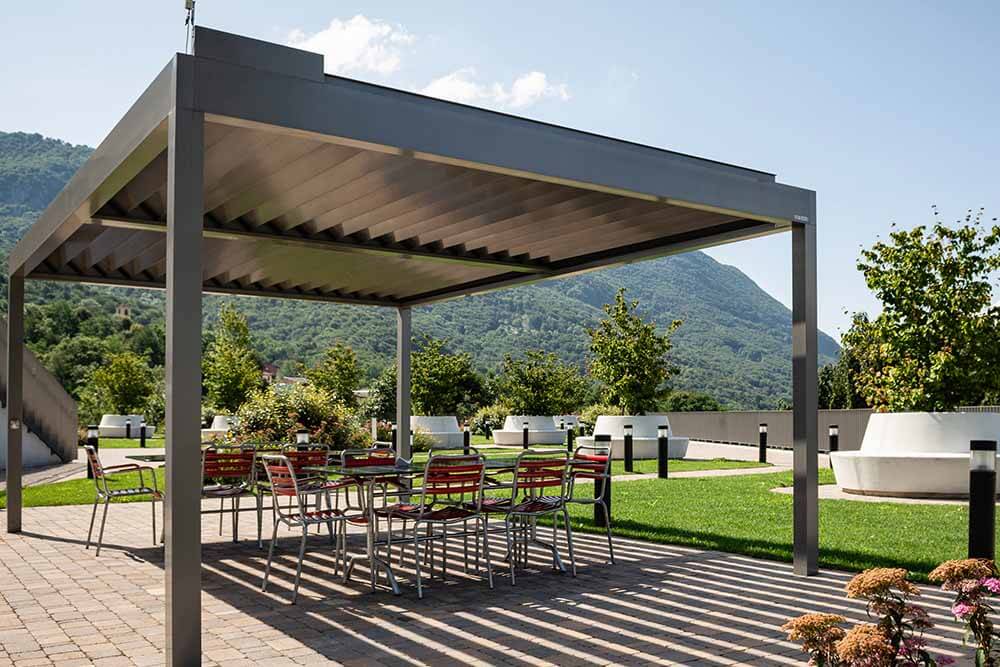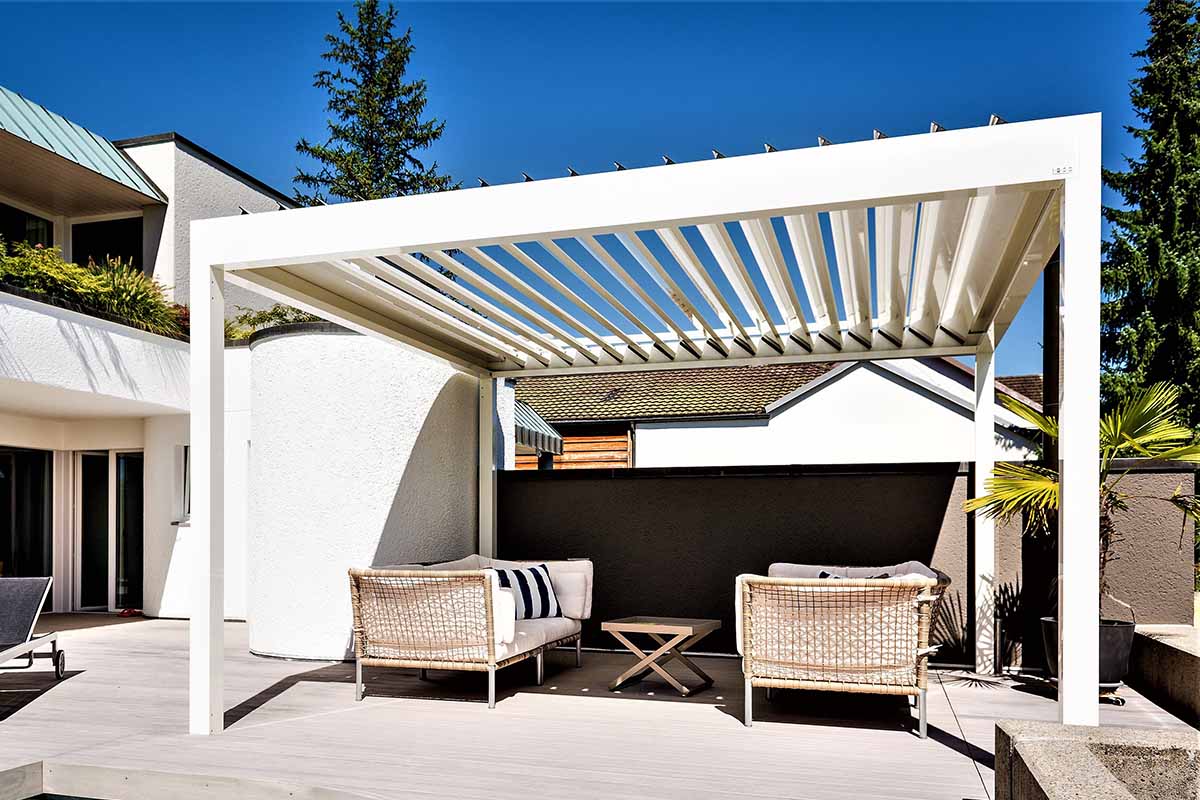 A Beautiful Louvered Patio Roof
A louvered roof's practicality is matched only by its aesthetic appeal. All outdoor roofs from Mr. Cover All—including louvered styles—are fully customizable. You can choose from a variety of high-quality materials from trusted manufacturers.
We'll listen carefully to what you need, working with you to design a roof that fits seamlessly with your property's architecture and your own style. For example, many of our clients want a louvered pergola roof instead of a traditional pergola. Outfitting these structures with retractable side screens is another popular option. Last but not least, louvered roofs boost curb appeal with their gorgeous looks and practical uses.
Why Choose Mr. Cover All for Your Louvered Patio Roof
At Mr. Cover All, we're proud to offer a full assortment of outdoor living products: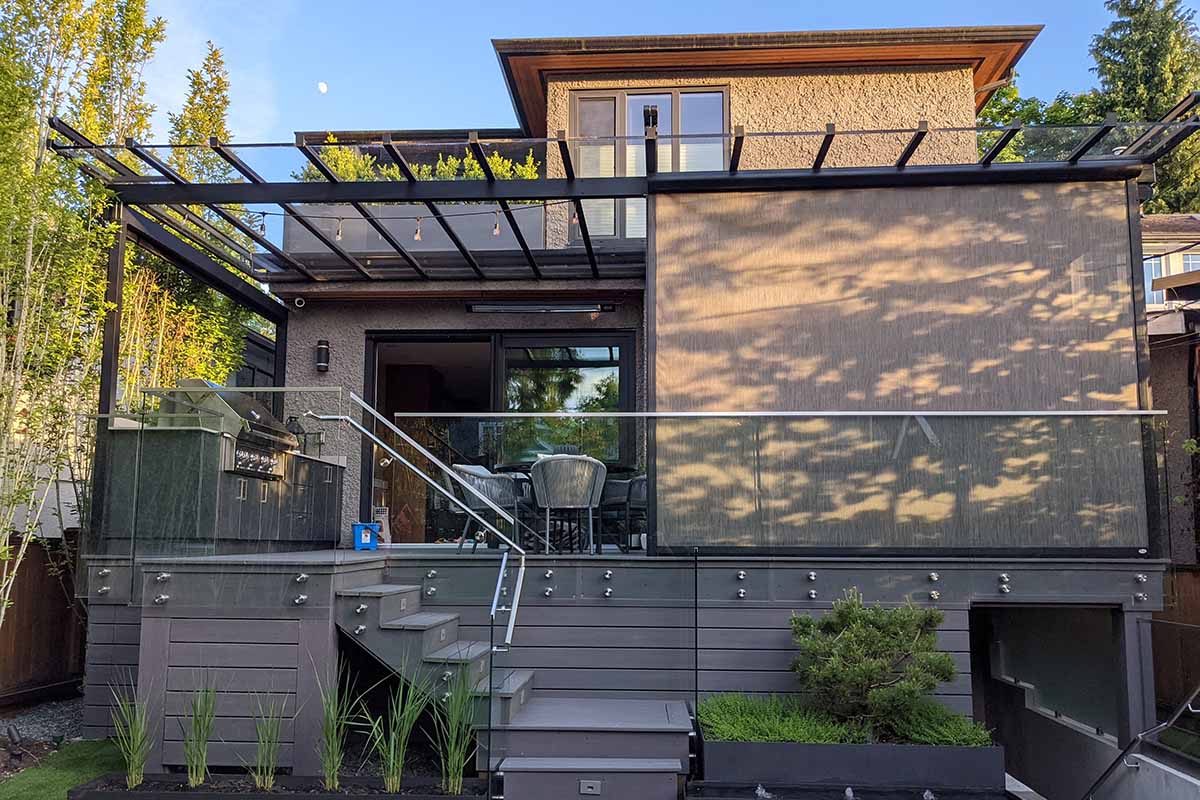 Nobody offers better knowledge, materials, and skill than Mr. Cover All. That's vital when it comes to installing complex structures like louvered roofs, though we do the best job around in all areas of outdoor property enhancement. Whether you want a louvered roof or pergola, an awning or aluminum railings, we can help you achieve your dreams of an outdoor space that will delight your family and friends.
Get in touch today to talk to a specialist about installing your own louvered roof!