Mr. Cover All is here for all your awning needs. We offer options that fit seamlessly into your home's decor while protecting your patio or deck—not to mention you—from the elements. Our family-owned business installs awnings throughout the Vancouver and Lower Mainland region: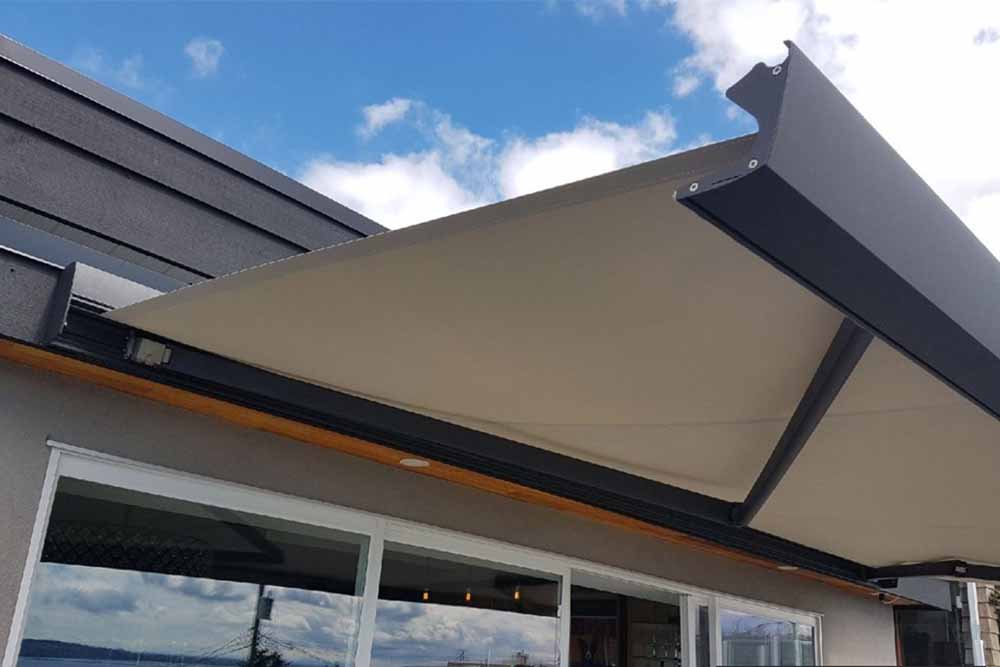 Your home should be a place of rest and relaxation, where you recharge after long days and delight in time with your family. Outdoor spaces are a big part of that. Comfortable outdoor areas let you commune with nature while enjoying extra amenities, and we want to make this comfort a reality with our premium outdoor products: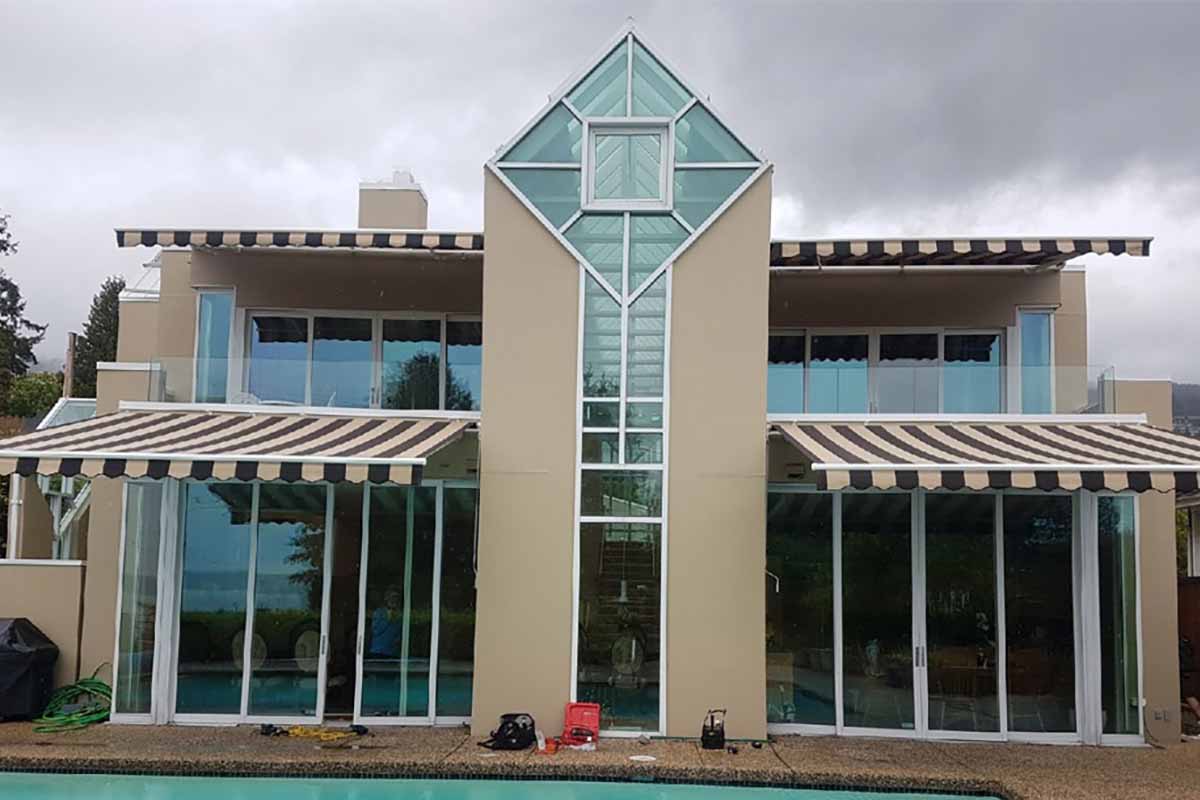 Why You Need an Awning for Your Deck
Even the best decks and patios are vulnerable to the elements. Rain, wind, and the radiation that comes with sunlight can damage any structure over time. Awnings provide a simple barrier to prevent such issues. Adding a roof to your deck can offer the same benefits but has significantly more drawbacks; static structures cost more, and you can't retract them to suit your preferences.
An awning doesn't just protect your outdoor space, though. It also reduces the sunlight streaming through your windows. Though natural lighting is lovely, sometimes it can be a bit much. If a sunbeam has ever blinded you through a window, you know what we're talking about. Excessive sunlight can also negatively affect indoor art and other possessions. Though it may be surprising, even you aren't safe from UV rays indoors; sunlight through windows can still harm your skin. Awnings reduce that issue, too.
Do you like saving money? Of course you do. Awnings are also helpful in that regard, reducing energy costs by letting you manage how much light enters your home. On hot days, awnings prevent a greenhouse effect in your property's interior.
Benefits When Awnings Are Retractable
The ability to retract an awning offers all the above benefits and more. Like regular awnings, they protect your outdoor and interior spaces. Unlike typical awnings, you can adjust them to suit your needs. If you want more sunlight on chilly days, you can let it into your home by retracting the awning. If you want to tan or just lounge in the sun, awnings that retract are also ideal.
What's more, they last longer than traditional awnings. Though they protect your home and yourself from the elements whenever you want, rain and sun will indeed damage any awning over time. Retracting yours when you don't want to use it will keep it in great shape over time. These low-maintenance options cost you less in the long term since upkeep is simpler.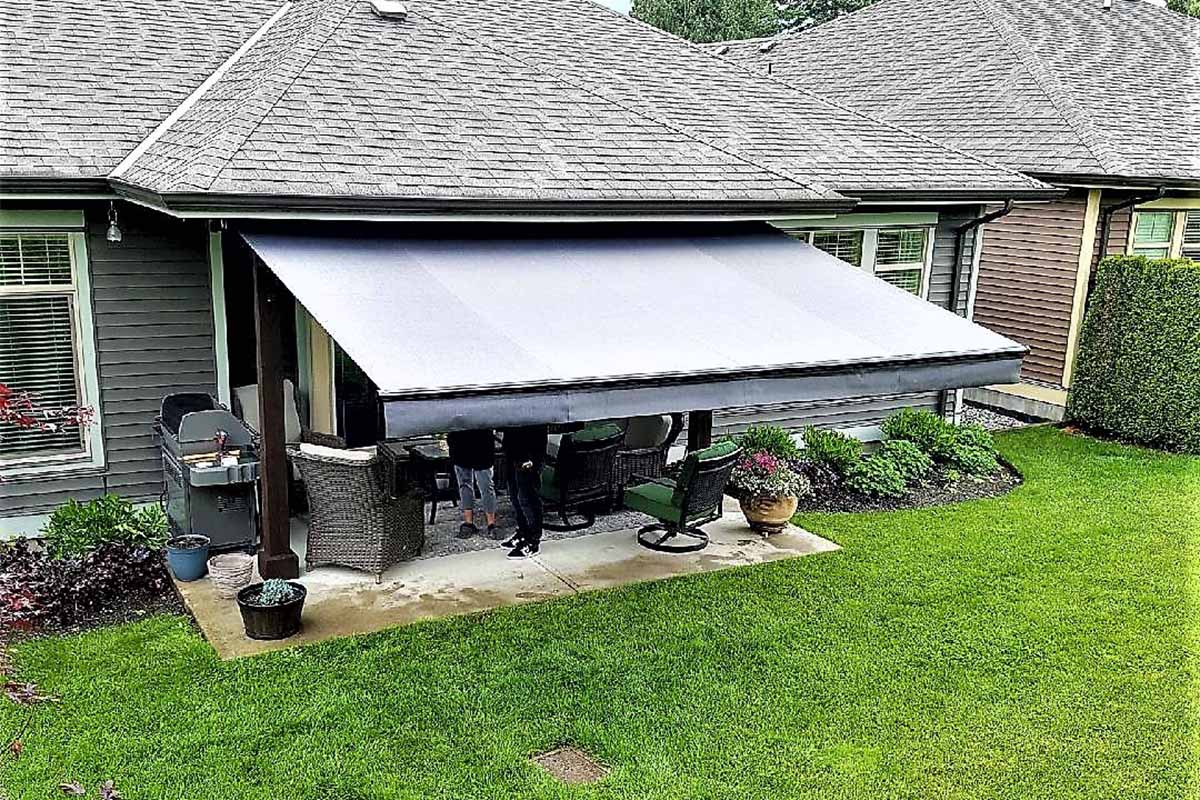 A Retractable Awning for Convenience and Beauty
Retractable awnings are easy to use; all you have to do is press a button. In fact, you can control many at once with just a few clicks. Additionally, you can order them in various colors and patterns to suit any property's style. Our awnings lean toward European looks, but they're made right here in Canada.